The product you searched for is discontinued
We recommend the products listed below as replacements
RGB LED Controllers
In Stock
Volume price as low as
$

6.25

2.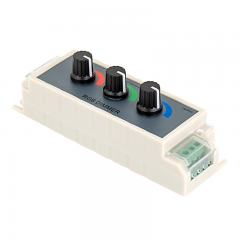 In Stock
Volume price as low as
$

17.95

Are you having trouble finding something?
Let us know what you were searching for or make a suggestion to help improve our search and product selection.
Page 1 of 1
|
1 - 2 of 2 Results
About RGB LED Controllers
Change the color, color mode, or brightness of RGB LED strip lights with RGB LED controllers. Controllers are available in-line styles, with wireless remotes, or as wall-switches.