Trailer Tail, Brake, & Turn Fixtures
In Stock
Volume price as low as
$

17.96

2.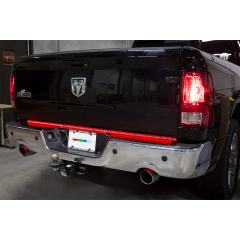 In Stock
Volume price as low as
$

31.46

In Stock
Volume price as low as
$

116.95

Page 1 of 1
|
1 - 3 of 3 Results
About Trailer Tail, Brake, & Turn Fixtures
LED tail, brake, and turn lights are a long-lasting solution to keep your trailer safe and visible to other drivers. Our LED lights are highly durable and consume less power than traditional light assemblies. Due to this you can save on replacements and increase fuel efficiency when you switch over multiple lights to LEDs. We carry everything you will need to outfit your trailer with proper lighting in a variety of in-stock DOT compliant styles, shapes, and colors. All orders placed before 3 pm CDT ship that day and each light assembly is backed by a lifetime warranty.