Same Day Shipping
Super Bright LEDs warehouses are centrally located in the U.S. If your order is placed Monday through Friday before 3 p.m CDT, we will ship it that day. If you find that you need to return or exchange a product, we offer hassle-free 30 day returns and exchanges inside and outside of the U.S.
Site Tools
Account
Shop by Category
2015 Vespa Primavera 50
Tail Light Bulb
Bright, long-lasting LED tail light bulbs will ensure that your 2015 Vespa Primavera 50 stands out from its surroundings. In addition to increased safety as a result of being more visible to others, our maintenance-free LED tail light bulbs can last the lifetime of your vehicle.
1.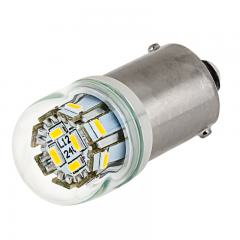 Base Type
BA15S (Single Contact Bayonet)
Dimensions: 1.842cm(0.73") x 1.842cm(0.73") x 3.678cm(1.45")
In Stock
Volume price as low as
$

6.25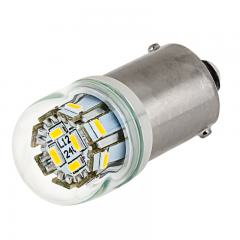 View More Information
Make Your Selections
Whites
Cool 6500K

Colors
Red

Amber

2.
Base Type
BA15S (Single Contact Bayonet)
Dimensions: 3.735cm(1.47") x 1.86cm(0.73") x 1.86cm(0.73")
Various Options In Stock
Starting at
$

4.95
ea. (per Bulb)
Volume price as low as
$

4.45
Starting at
$

4.95
ea. (per Bulb)
View More Information
Make Your Selections
Whites
Natural 4300K

Colors
Red

Amber

Green

Page 1 of 1
|
1 - 2 of 2 Results